A Joomla template installation is always a simple task that requires no technical experience. So if you want to get it done, simply follow a few simple steps to install and enable the Joomla template on localhost
This article will help you rapidly learn how to introduce an unused Joomla template to your location in the event that you're a beginner who is having problems understanding how the fundamental Joomla Installation is performed.
Before installing a Joomla template or quickstart, you should understand the difference between a Joomla Quickstart Package and a Joomla Template
What is Joomla Template?
A template is a type of extension of Joomla!  That changes the way your website looks. So your website's template controls how the content of your website is presented to the user. A template provides you only the site's layout. It does not contain the sample data that quickstart includes. You can install a Joomla template only if you already have a Joomla installed running website.
Steps to:  Install Joomla Template in Joomla 3
There are the following steps to the Joomla template on localhost.
Step 1: First, enter your username and password into your Joomla Control Panel.
if you want to make the installed template the default for all of your website's pages. By clicking the star button, So you can now set your template to default.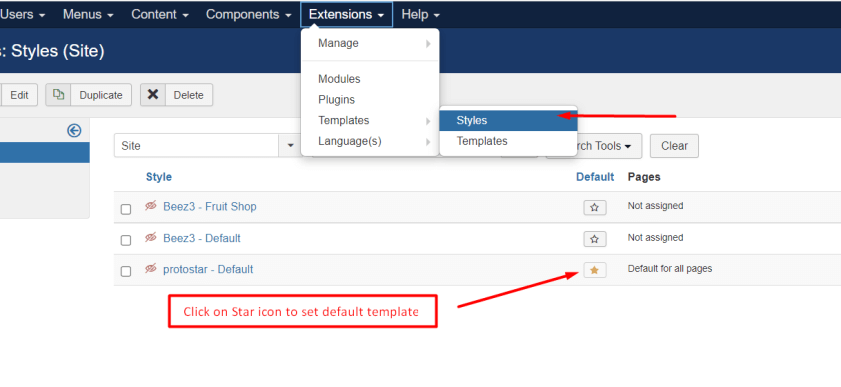 I hope this is exactly what you were hoping for from us. It's a lot simpler and straightforward.
Watch the Video in Hindi