First of all, why are you using Joomla and What exactly is the nature of your business? So Choose the appropriate Joomla template. Joomla is best for e-commerce and online shopping sites. That doesn't mean it is not good for others. In this post, we are talking about the best Joomla templates and the top 10 free Joomla templates in 2023. So if you are finding the best and free templates for Joomla you should read the full article.
Any theme is evaluated by me based on the following criteria:
a) Design
b) User Interface and User Experience
c) Simplicity of navigation
d) The ability to personalize
Based on these considerations, I believe the following Joomla template sources are excellent:
Here are 10 top free Joomla templates 2023, They have modern and high-quality designs, clean code, and offer great quality. Create amazing websites for news, magazines, education, travel, and eCommerce now.
These are the best free Joomla templates and these are the best themes on the internet. These themes will meet all your Joomla website requirements. Joomla is the best PHP framework and It's easy to customize and edit themes. All themes include Google Fonts, Sliders, Sidebar, Footer, Gallery, Sidebar, Footer, Header, Web Icons, Social Icons, and many other useful features.
Top 10 Free Joomla Templates
There are the following free templates –
1. JSN Blank: Best Free Joomla Templates
JSN Blank is a responsive framework that allows you to create an internet site in your own way. JSN Clear 2 is an advanced and clean Joomla starter template that can be used on any type of modern or professional website.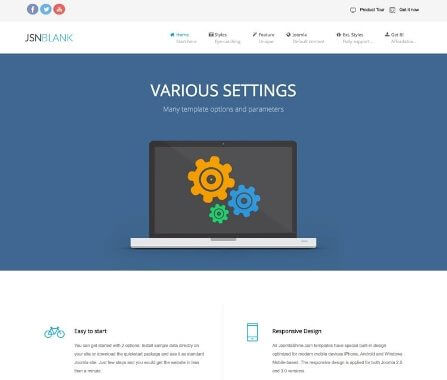 2. Helix3:
Best Free Joomla Templates
Helix3 is an easy-to-use, user-friendly, modern, customizable, and simple-to-use method to create your Joomla 3+ website. We have all the advanced settings for Helix3 already available to customers who are installing it on their first site. Helix3 is more than a Joomla template or plugin. It's also a complete Joomla3.x template framework.
3. Electro Lux: Top 10 Free Joomla Templates
Our collective expertise includes international elegance design, Search Engine Optimization, Social Media campaigns, and an easy-to-use Content Management System to achieve the best results. Your internet presence can be taken to the next level.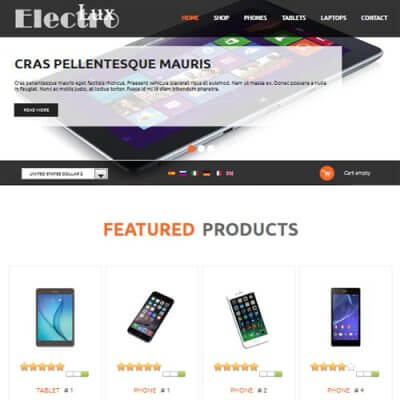 4. JSN Boot: Top 10 Free Joomla Templates
JSN Boot is completely free Joomla! A responsive template can be used on a wide range of modern cell phones. The expert version of this template has the most powerful capabilities.
5. Xeon
Shaper Xeon, the premium and responsive Onepage template for Joomla 2.5 or Joomla 3, is the best. You can use it to manage Portfolio, Slideshow, and Pricing Table without having to learn any coding.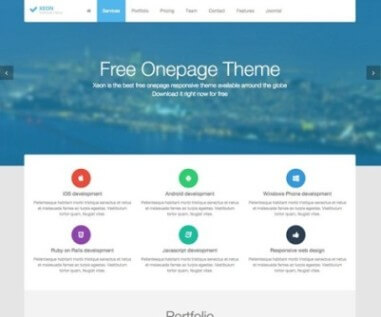 6. JD Boston
JD Boston is a simple and rich Creative Multipurpose Joomla 3.x Template. This template is ideal for any Agency, Studio, or Corporate website. VirtueMart integration is included in this template. This allows you to set up an online save and promote products.
7. Sj Basic4 – Free Joomla 4 Template
Sj Basic4 is a free Joomla 4 template that can be used to create news, magazines, and news portal websites. The Joomla4 template has a simple and elegant design, as well as flexible code quality. The Joomla theme – SjBasic4 is completely free to download. Sj Basic4 is the first Joomla template created on Joomla 4 Beta 4. Experience Joomla 4 with Sj Basis4 Free Joomla Template.
8. Sj Remoz – Free Joomla VirtueMart Template
Sj Remoz is a beautiful free Joomla Template that uses VirtueMart. The Free eCommerce Joomla Template can be used to create a variety of online stores, including fashion, shoes, accessories, technologies, and Hitech stores. Access to the Joomla template by Sj Remoz can be done completely free. Sj Remoz features a modern design and a well-structured layout. The free Joomla theme also uses VirtueMart 3 to manage products. It can be used for small businesses as well as large ones.
9. OS Section 
OS Section is a free multipurpose Joomla template that can be used for making a variety of corporate, commercial, or advertising websites – portfolios, pictures, blogs, and organizations. Fully responsive, the template works on all screens. The Section multipurpose Joomla template includes a portfolio web page and a responsive gallery. It also features a Google map, superior typography, and a contact form.
10. JD Atlanta
JD Atlanta is a multipurpose Joomla template with extra than sixteen content sections on the house page and beautifully designed other pages like 404 pages, approximately our web page, Typography, Module Positions, Blog, and lots more.
11. JD Builder
JD Builder is the ultimate design solution for Joomla. You can drag and drop the layout builder, as well as many other features. Live preview, inner row copy paste element, duplicate and reverse column just to name a few, makes it easy to create pixel-perfect Joomla websites.
You can also read :