Using various Joomla templates and page builders, you can create an amazing interactive Joomla website. At the same time, it's critical to make it fully SEO-friendly so you can rank it for your money-making keywords on search engines.
There are many things you can do to make your website fully SEO-friendly, including speed optimization, creating fully mobile-friendly websites, and much more. So in this article, we are talking about the 5 best sitemap plugins for Joomla.
Here are some resources that may be of additional help to you.
Aside from that, there's one more thing to mention. This is referred to as a sitemap. Creating a sitemap for your Joomla website can help your site perform better. Sitemaps are divided into two categories. One is an HTML sitemap, and the other is an XML sitemap.
We'll talk about XML sitemaps in this article. Using XML sitemaps makes it easier for search engine bots to crawl and index your site. As a result, your web pages will be more visible to search engines.
What is Joomla XML Sitemap?
A sitemap is a list of all of the links on your website. It aids both users (in the case of an HTML sitemap) and search engine bots in locating your website's pages. When a search engine crawler visits your site, it first looks at the sitemap, which contains all of the navigation structures.
It makes it easier for them to crawl and index your pages quickly. This is why, from an SEO standpoint, Sitemaps are more important.
Best Sitemap Plugin WordPress
Let's See: How do connect Joomla with an SQL Server?
There are lots of tools and Joomla sitemap extensions available on the market that can assist you in creating your sitemap.xml file automatically. Some services also give you the option of submitting your sitemap to Google or other search engines.
JSitemap – Joomla Sitemap Plugin(Paid Download)
JSitemap is a Joomla sitemap generator plugin that includes a complete SEO solution. It is one of the best and most award-winning Joomla sitemap generator pluggings. More than 2,000,00,000 Joomla websites use the sitemap plugin.
With the JSitemap plugin, you can create XML and HTML sitemaps and manage all types of sitemap content on your website. JSitemap comes with an official Google Search Console integration that allows you to submit, resubmit, delete sitemaps, and monitor indexing status all from the comfort of your Joomla! backend!
JSitemap has a number of unique features.
Support for multiple multilingual sitemaps and Hreflang sitemap
Responsive HTML sitemap
Standard XML sitemap
Mobile devices XML sitemap
Images XML sitemap
Geolocation XML/KML sitemap
Videos XML sitemap for Youtube, Vimeo, Dailymotion, and HTML5 videos
Google News sitemap
RSS feeds XML generation
Canonical tag management and override and many others.
Price: 49.00 EUR
Let's See: How do I install Quickstart Packages in Joomla?
OSMap – Sitemap Generator for Joomla (Paid Download)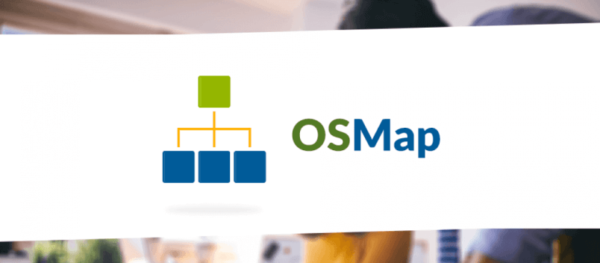 Another popular Joomla sitemap plugin is OS Map, which allows you to create SEO-friendly HTML and XML sitemaps for your website. It provides the simplest method for adding sitemaps to your website in order to improve search engine indexing.
There are two versions of the sitemap generator: free and pro. You can only create sitemap links for core Joomla extensions like Joomla articles, contacts, and so on in the free version. You can also expand the features and capabilities of this fantastic sitemap extension with the pro version. K2, Virtuemart, Kunena, SobiPro, and many other extensions are supported in the pro version.
Some of OsMap's most distinctive features
You can control the sitemap. You can decide the priority and change the frequency time.
Noindex, Nofollow for single items in your sitemap
You can exclude specific menus or menu items from the sitemap.
Set up Google News sitemaps
You can choose what content to be included in the sitemap.
You can decide the order, levels, and articles per category
Powerful cache for larger sites with big sitemaps
You can create an image sitemap.
Multiple column layouts for your HTML sitemaps
You can create any number of sitemaps using OSMap.
Price: Free or $49.
Aimy Sitemap for Joomla (Paid Download)
Aimy Sitemap is a well-known name when it comes to sitemap generation tools. The plugin makes it simple to generate HTML and XML sitemaps for your Joomla site. You can control the frequency and priority of the links in this highly customizable sitemap generator.
The pro version of the plugin includes a broken link checker for on-page links and images, which helps you improve your site's SEO usability. It also includes the crawler, which visits each page of your website, analyses the content and queues the URL for inclusion in your sitemap.
Small to medium-sized websites with a few hundred pages are best served by the Joomla sitemap plugin.
Some of Aimy Sitemap's unique features
Excludes duplicate content based on canonical URLs.
Evaluates robots.txt
Supports search engine-friendly URLs (SEF)
Full support for multilingual Joomla! Websites
Set priority and change frequency per URL
Automated, periodic crawling
Generate an additional, compressed XML sitemap (gzip, .gz)
Reveals broken links during crawl
robots.txt editor and validator and many others.
Price: Free or 28.56€
Note: According to their official website, "Please note that we only sell our software to countries within the European Union." So I guess you won't be able to get this plugin if you don't live in the European Union.
JL Sitemap for Joomla (Free Download)
JL Sitemap is another excellent Joomla sitemap generator. It's a free Joomla sitemap extension that lets you make HTML and XML sitemaps to submit to Google for faster crawling and indexing of your Joomla site. The sitemaps are generated using the Joomla router by the plugin.
The JL Sitemap has Joomla 3.9.x and Joomla 4 parallel compatibility, so you won't have to worry about J4 compatibility when the stable Joomla 4 version comes out.
It uses Cron to generate XML Sitemaps and supports both Russian and English.
Some of JL Sitemap's unique features
It supports Joomla articles, Joomla Tags, Joomla contacts, and many others.
It launches XML sitemap creation by Cron.
You can even delete the sitemap at any time.
It can handle a huge number of links.
You can filter by menus and stop words.
It does not create any load on hosting as the resources are only required when the file is created.
It provides your debug as well.
you can modify the sitemap using regular expressions.
It supports various filtering modes of the site map.
Price: Free for Life
Let See: How to create module in Joomla step-by-step
Sitemap faster (Free Download)
Sitemap Faster is a fantastic Joomla sitemap extension that allows you to submit a quick sitemap to Google and other explorers. With over 20000 downloads, this is one of the best Joomla sitemap extensions you should not overlook.
Be aware that Sitemap does not work with URL modification plugins such as Jreviews or Eshop!
A new version of Joomla 4 for November 2021 is available and works well; it may also work for Joomla 3.7 +.
sitemap faster is now available for Joomla 3.6, and there's a new feature that allows you to copy and paste the sitemap for Google and other bots directly into the backend.
With version 3.8.1, there is a new evolution with URLs that have no menu items and only one category.
The new version of October 2016 now includes all article URLs as well as a menu link to a category list!
Enjoy and let me know what you think.
Let See: Top 10 Free Joomla Templates
Summary:  So these are the top 5 best sitemap plugins for Joomla, which you can download according to your need.  A sitemap is a very important part of your website if you want to see your articles in search engines. I hope this article will help you and if you have any suggestions or issues please comment below or submit the contact form.